Maker Spaces Service Standard Officially Released, Unicorn Walks With"Creation"!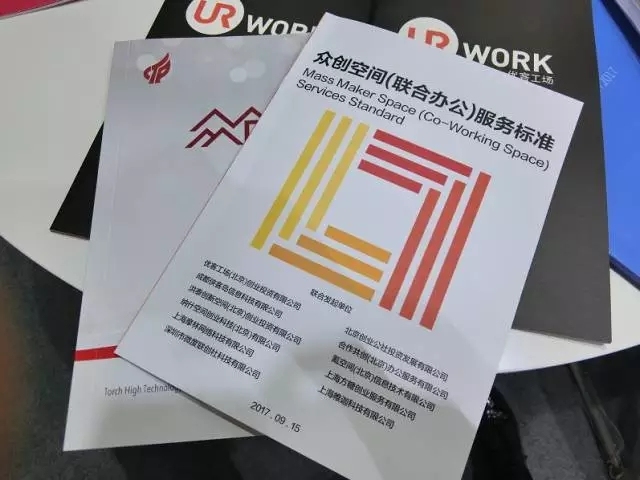 On the afternoon of September 15, 2017, during the opening ceremony of "Mass Entrepreneurship and Innovation" activity week, "Maker Spaces Service Specification (Trial)" and "Maker Spaces (co-working) Service Standards" are released in Shanghai Main Venue. Unicorn Global Joint Accelerator is rapidly exploring new industry guidelines to help more high-tech innovators and companies become industrial unicorns.
Significance of Service Standards Release
During the news conference, the participants discussed the current situation and future development trend of the Maker Spaces industry. The released "Maker Spaces (co-working) Service Standard" is aimed at enhancing the professional service level of Maker Spaces (co-working), accelerating the development of Maker Spaces (co-working), and other new innovation service platform, and creating a good environment for innovation entrepreneurship ecosystem. The formulation of "Maker Spaces Service Specification" and "Maker Spaces (co-working) Service Standards", on the one hand, are promoting the service specification of Maker Spaces (co-working), providing strong support to the health sustainable development of the whole industry; on the other hand, the industrial standard will inspire more innovative entrepreneurial energy from millions of people, creating new economic development engine, meeting the strong demand of public entrepreneurship and innovation, and realizing the efficiency of matching supply side of Maker Spaces (co-working).
Long before early 2015, the word "maker" has been written into the government work report for the first time. "Maker Space" has become the hot word for the new normal of China's economy in 2015. In the 20,000-word government work report of the two sessions, the government has made 13 references to "entrepreneurship", and the state has made it clear that promoting "Mass Entrepreneurship and Innovation" will become the new normal of economic development. In response to the "Mass Entrepreneurship and Innovation" to meet the wave of innovation era, advocating the spirit of the Internet sharing, Unicorn Maker Spaces seized the opportunity and officially established in January 2016, and strived to build a deep incubating global joint accelerator which combines the startup acceleration platform, co-working, entrepreneurship coffee and other elements meeting the demand of entrepreneurs.
ZHANG Zhihong, Director of Torch Center of Ministry of Science and Technology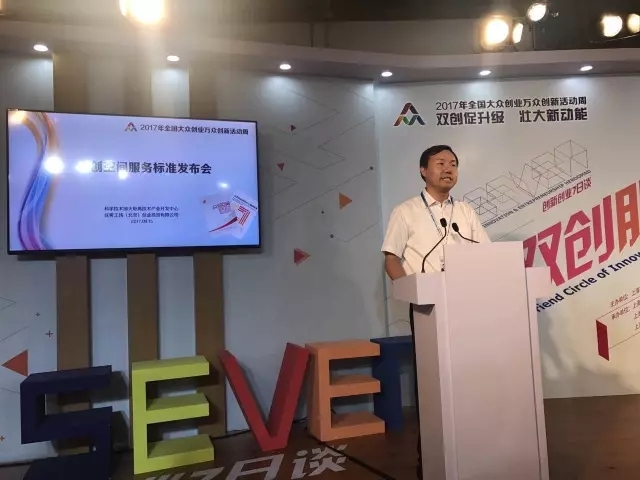 Seven Features of Maker Spaces
Favorable policies promote the rapid development of Maker Spaces, and guide its development towards professionalization, specialization and differentiation, and become an urgent concern in the construction of Maker Spaces. ZHANG Zhihong, Director of Torch Center of Ministry of Science and Technology, spoke at the news conference. Director ZHANG Zhihong introduced that the national Maker Spaces, after nearly three years development, has become the basis of Double Creation work, and comprehensively promoted the innovation and entrepreneurship, and presenting the following seven features:
1、Maker Spaces have solved the early incubation problems of entrepreneurship, and have formed the innovation and entrepreneurship service ecology from innovation to industry with technology business incubator and enterprise accelerator.
Currently an orderly innovation and entrepreneurship incubation chain has been jointly formed by 4298 Maker Spaces, over 3200 science and technology business incubators and over 400 enterprises accelerator around the country. In 2016, the total number of serviced entrepreneurial teams and start-ups is nearly 40,000, created employment opportunities for more than 2 million people, has realized the combination and virtuous circle of innovation, entrepreneurship, and employment.
2、Maker Spaces opened the door to combine investment and incubation, a large amount of private capital participated in Mass Entrepreneurship and Innovation.
In 2016, Maker Spaces helped 15,000 teams and enterprises to obtain investment, with a total value of RMB 53.96 billion, of which about RMB 7.88 billion was invested by Maker Spaces itself. In addition, Maker Spaces has also helped 22,000 startups obtained RMB 2.7 billion government funds.
3、Maker Spaces promote the organic combination of entrepreneurship and innovation, and promote the transformation and upgrading of the real economy.
At present, the total number of Maker Spaces created by state-owned enterprises and colleges and universities in China is 1,142, accounting for 26.6% of the total number of Maker Spaces in China. In 2016, Maker Spaces provided technical support services for 49,000 permanent enterprises and teams, they currently has 79,000 items of intellectual property effectively, including around 18,000 invention patents. It has led CECT, Putian Group, DTT, Tencent, Alibaba, JDcom and other state-owned enterprises and large private enterprises to participate in the Double Creation, and established many Maker Spaces in China.
4、Maker Spaces promote the innovation and entrepreneurship atmosphere for the whole society, and have become the main position to guide the development of entrepreneurial culture in China.
All across the country, there are 83,000 full-time or part-time entrepreneurship mentor serving entrepreneurs in Maker Spaces, the number of innovative entrepreneurial events in 2016 has reached 109,000, 78,000 business-pioneering education training, and over 5,721 international communicational events. Maker Space collection areas, represented by Inno Way in Zhongguancun, have become regional entrepreneurial culture highlands and entrepreneurial landmarks.
5、Maker Spaces follow the wave of the scientific and technological revolution, and form the new business mode of science and technology service.
In 2016, the innovative entrepreneurship service personnel in Maker Spaces have reached 129,000 people, the service income and investment income reached RMB 3.94 billion, 72,000 served startup teams established and registered as enterprises, emerging out excellent start-up companies and start-up projects, such as Meitu, Eleme, YunZhou-Tech, and VIVOLIGHT, a number of phenomenal start-ups are settled into Maker Spaces in succession, such as Mobike.
6、Developmental momentum of Maker Spaces is great, excellent Maker spaces are favored by the capital.
By the end of 2016, a total of 808 Maker Spaces accessed social capital investment, taking Beijing as example, Kr Space, Innovation Works, Nashwork, Inno Tree, Urwork and other Maker Spaced have obtained accumulative total investment RMB 5.5 billion. Shanghai's Maker Space "Suhehui", Beijing's "Innovation Work" and other over ten Maker Spaces have listed in the new third board, "Iheima" has successful landed on GEM, the stock price has exceeded RMB 100.
7、Maker Spaces are developing to the trend of differentiation, specialization and branding.
In China, there are more than 400 Maker Spaces of the "investment + incubation" type created by investment institutions; there are also various themed open Maker Spaces, such as various types of entrepreneurial coffee and entrepreneurial tea houses, which effectively reduce the threshold of mass entrepreneurship; the joint office form of shared economic concept is used to create space for the public entrepreneurs to share information, knowledge, skills, ideas and social circles in the process of entrepreneurship; service Maker Spaces gather a large number of entrepreneurs and innovators with common interests; the professional Maker Spaces established by large enterprises and universities has promoted the development of large and medium enterprises; additionally, there is also a platform that combines professional services such as entrepreneurship training and venture capital with Internet platforms, which have distinctive features and rapid developmental momentum.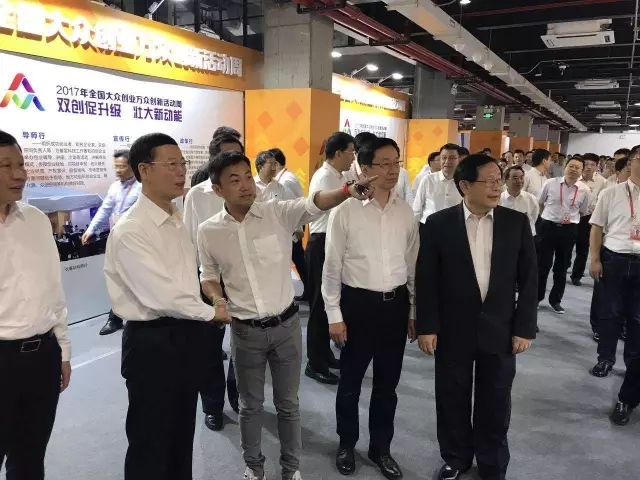 Although the good results have been obtained, at the same time, Maker Spaces still need some potential promotion and development, for example, value-added services should be improved, industrial standards should be established and perfected, and some other problems. Torch Center has made the overall data analysis and field investigation to Maker Spaces all around the country, also invited industrial experts to make special research, and formed "Maker Spaces Service Specification (Trial)", this "Specification" provides standard definitions to Maker Spaces; the service objects of Maker Space are positioned in the entrepreneurial team, start-up company and maker group which characterized by innovation; the main service functions of Maker Spaces are provided as well, including the function of start-up guidance, financing function, resource docking function and atmosphere construction; detailed 36 service content and formed standardization clauses.
In the next step, Torch Center will unite different types of Maker Spaces to set up the enterprise service standards, and form standard service procedure and multidimensional service standards of Maker Spaces, through standardize the service system of Maker Spaces. The release of two documents will promote the healthy and orderly development of Maker Spaces and better serve the mass innovation entrepreneurs.
Unicorn Global Joint Accelerator has been helping to build the specification, formulation and values of the co-working industry standard, and will continue to work towards a healthier development for China's co-working industry. Leading the industry, walking with "creation", we are ready for the development of the innovation era.